Client testimonials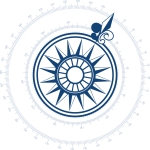 Compasss Performance Management
My company has been working with Programmers of Vilnius (POV) since 2004. At that time we changed our previous supplier (a UK based software development company) for POV to host, maintain and develop our Compass360 product. I have never regretted the change since it introduced me to a group of the most talented and dedicated individuals I have ever worked with in my career. Working with POV literally transformed our 360 degree feedback product into the international success that it is today. Compass360 now has 250 client companies and organisations worldwide and there were more than 70,000 users on the system in the last financial year alone. In addition, working in partnership with POV has also enabled us to develop new products including CompassPDR, CompassSurvey and CompassTeam for our clients.
None of this would have been possible without the technical ability and flexibility of the POV programming team. Their ability to understand the needs and requirements of my company and our clients and produce the best software solutions to meet those requirements has been vital to the success of the product. Their expertise has helped to produce a superior software product, both reliable and robust, as well as highly responsive to the needs of the market. Our ongoing working relationship is both friendly and professional with regular conference calls to review milestones and deadlines to ensure that we deliver, not only the right product... but the right product on time.
I would not hesitate to recommend POV as your business partner for any software development and support you may require for your business.
Mike Ready, Chartered FCIPD
Managing Director
Compass Performance Management Ltd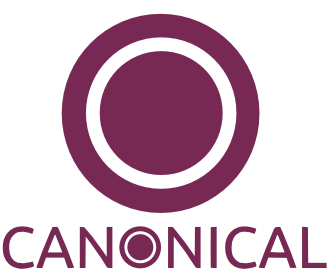 Canonical
Canonical has worked with POV since 2005. POV has helped to customise the Ivija360 system to support our internal systems and structure effectively and efficiently to enable our management teams to focus on appropriate performance development across the entire business. They have always been responsive, pro-active and a pleasure to work with.
Claire Davis
Senior Administrator
Canonical UK Ltd

Open Society Justice Initiative
The fact that I really did not have a lot of contact with you (Viktorija Zaksiene, Ed.) and Programmers of Vilnius speaks volumes! You were very proactive in your approach to the technical arrangements for our website, anticipating our needs for a team who were rather ignorant with respect to website operations. Our confidence in you, as a supplier, was solid. When we sent requests to investigate errors or faults, your response time was immediate. Given we are on New York time, sometimes the problems were resolved at -- for you -- quite late hours. There was never a need to follow up to ensure that repair had been activated. When a website "goes down" or is in crisis mode, we are utterly dependent upon the technicians and for technicians to take appropriate and instantaneous actions to resume the functionality of the site. I believe there were one or two problems that took a week or two to resolve, but you regularly provided updates to inform us of the progress so we were not left in uncertainty. I understand that our platform is rather old-fashioned and the fact that your company retained someone who has been able to maintain this is a credit to your company for supplying a wide range of services. We also appreciated that there was never an attempt to "up-sell" us to another system, respecting the decisions to which we had committed.
We appreciate having dealt with you for the past 6 years and we would not hesitate to recommend your and Programmers of Vilnius services.
With appreciation,
Katy Mainelli
Director of Administration
Open Society Justice Initiative