Projects
Here you can find some more projects implemented by POV.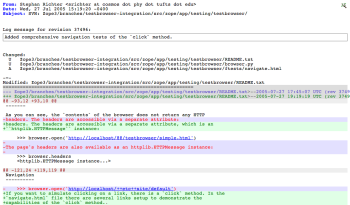 We have written Z3Checkins -- a Zope3 product that indexes svn and cvs commit messages and presents the output as Mozilla sidebar or RSS feed.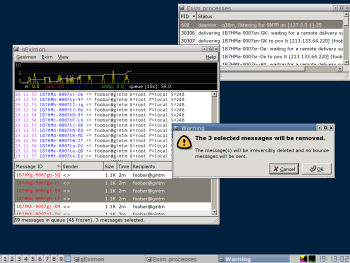 geximon is a clone of eximon, the exim server monitor. It was written by one of POV programmers -- Gintas Miliauskas.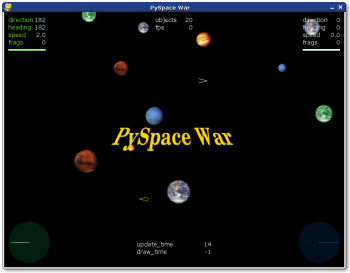 PySpace War is a game that was written during EuroPython 2005 (and the weekend before). It uses PyGame. PySpace War was written by Marius Gedminas (physics, graphics) and Ignas Mikalajūnas (AI). It is released under the terms of the GNU GPL. Some planet images are borrowed from IGE - Outer Space.